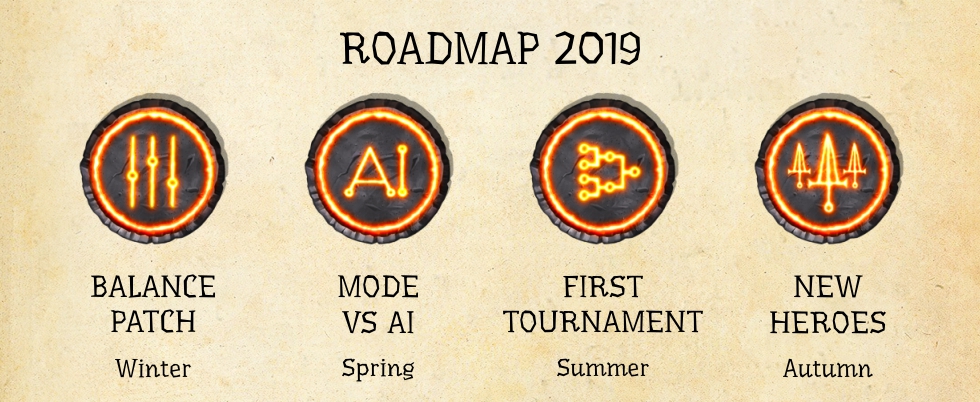 Almost a week has passed since the release date, and we're happy to see so much feedback coming from you!
We did not expect the game against AI to be so important to many people. We listen to the community and will work on this opportunity.
Here is the roadmap for the current year. We hope with your support we will be able to realize all our plans.
Intaglyph Team